HelioMetrics Partners
(listed in alphabetical order)

NaviLogic, Inc is a dedicated team of experienced, certified professionals with deep knowledge of enterprise and IT programs, services and technologies. They use real-world experience to evaluate and facilitate customized solutions that empower our clients to efficiently manage their risk; ensure compliance and more effectively operate. Their services improve insight into your risk management performance and most importantly, save you both time and money.

Praesidio Healthcare Consulting LLC is a Healthcare IT consulting firm delivering strategic and clinical consulting services to clinics, hospitals, payers and healthcare vendors nationwide. Our services include an online quality reporting help desk, clinical informatics and project management consulting, long-term staffing, health IT recommendations, HIPAA risk assessments, and strategic planning services.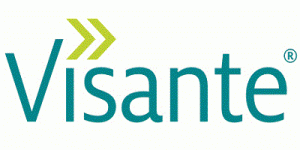 Visante, with offices in the US, Canada and the United Kingdom, provides medicines management consulting to a wide variety of healthcare companies, including hospitals, health systems, managed care organizations, health IT and technology firms, and pharmaceutical manufacturers. Visante helps clients optimize medication use, increasing the quality of patient care and managing costs. Founded in 1999, Visante is comprised of consultants who are pharmacists, doctors, nurses, finance and IT professionals, each with 20 or more years of healthcare experience.