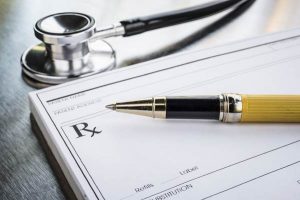 Looking for one source on Prescription Fraud in the News?  Look no further. HelioMetrics has pulled together this page as a resource for you to see those Prescription Fraud stories that made headlines.  Please note that this is not a comprehensive list of every Prescription Fraud, it is only a list of them that actually made the press, which is a fraction of the total that happen daily around the United States.  You can also check out Drug Diversion in the News for more stories related to Prescription Fraud.
It is time to get a better hand on controlling Prescription Fraud with HelioMetrics Solutions.
If you know of additional Prescription Fraud stories that have made the press, but are not listed here, or if you would just like to learn more about the HelioMetrics Solutions, please contact us by phone or email.
There is no bail for the advanced registered nurse practitioner, who was arrested for writing fraudulent prescriptions on Friday. Jodi Levins, 52, of Winter Haven was charged with 32 counts of obtaining a controlled substance [...]