This
post
was originally published on
this site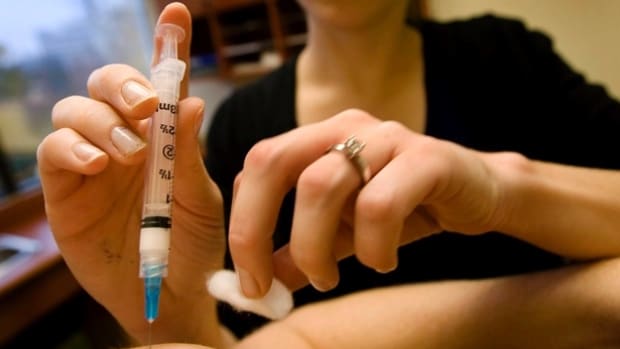 A licensed practical nurse in Saskatoon is facing a disciplinary hearing later this year for professional misconduct.
Natasha Janzen is accused of stealing 18 vials of the deadly, synthetic opioid sufentanil from a patient in 2017, failing to do proper paperwork and failing to "develop and maintain an appropriate relationship" with the patient.
Sufentanil is a drug used for pain relief and is said to be stronger than fentanyl.
If Janzen is found guilty of the misconduct, she could lose her job, have her nursing licence suspended or be subject to restricted workplace duties.
Janzen could also be fined and ordered to pay some of the costs of the investigation into her alleged misconduct. She's scheduled to appear before the regulatory body in Regina on Sept. 4.
Julia Bareham has some hard advice for any drug user thinking about injecting the potent painkiller sufentanil: Don't do it alone, and keep a naloxone kit handy. 2:07
It's alleged that Janzen stole 10 vials of sufentanil from a patient's home around May 26. During the same month, over four separate days, there was a failure to make appropriate changes to the patient's medication flow chart, data sheets and progress notes.
On May 29, Janzen took a sick day but allegedly also showed up at the patient's home — one of the day's she allegedly failed to complete proper documentation.
Janzen was suspended on June 15 but still contacted the patient on four separate days in late June and early July. She was accused of stealing another eight vials of sufentanil between June 26 and 28.